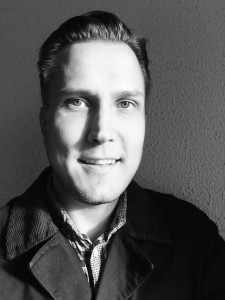 "We should not build mere hard shells to protect us from the elements – but a truly living, breathing tissue that nurtures and supports us."
Being an open-minded problem solver never wasting an opportunity to learn something new, Ville has developed vast conceptual skills that allow him to see how systems, programs and ideas interrelate. He is able to get grip of new technologies quickly, while also keeping in mind the advantages of classic notebook scribbling. Keen interest in materials, structures and processes as well as in social and human aspects provides the information base to approach subjects comprehensively. He enjoys thought provoking books, inspiring art and the outdoors.
In addition to running his own studio Ville works at the major Finnish architecture company PES-Architects Ltd as principal designer and project architect in sports and retail projects. He takes part in managing the company's client relations with Varma Mutual Pension Insurance Company. Ville has also participated in kick-starting multiple coworking spaces in Helsinki.